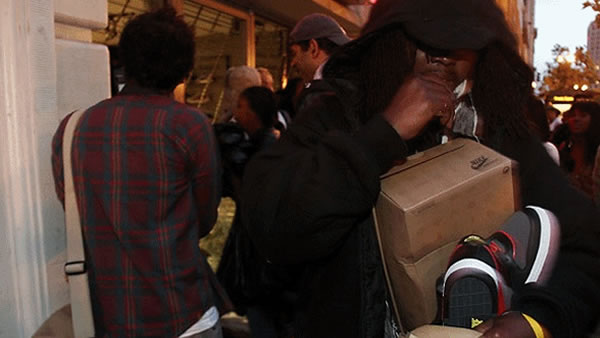 Local news ABC7 is saying that 75% of those arrested for stirring up trouble were from outside the Oakland area. The police are calling them "anarchists". The people of Oakland are peaceful and it only takes a few people to agitate and inflame tensions.
Businesses were attacked despite the Grant family's calls for non-violence. I'm glad at least that local news coverage is not portraying Oakland and the African-American community as violent, animalistic looters.
There's a lot of anger and frustration that the jury did not choose second degree murder. Outside the courthouse, Oscar Grant's mother Wanda Johnson said this:
He was murdered! My son was murdered and the law has not held the officer accountable the way he should have been held accountable.
Tensions remain high here in the Bay Area but all BART stations are open this am but with a lot of extra BART police. I'm hoping that there isn't a return to more violence tonight.