According to Reuters, the country of Peru is offering their National Dog to the weeMichelles in honor of their father's promise that if he won the election, they could have a puppy.
I'm sorry, but I was kinda hoping the First Dog would be as much of a looker as the weeMichelles.  Look what's being offered: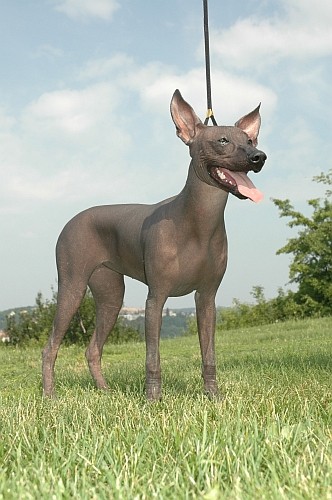 Peruvian Hairless Dog (this one has teeth)

Peruvians crazy about their national dog, a bald and often toothless breed popular among Incan kings, offered Monday to send a hypoallergenic puppy to the Obama family. U.S. President-elect Barack Obama has promised daughters Malia, 10, and Sasha, 7, a new pet for the White House. But Malia is allergic to most breeds, he said Friday as speculation swirled about the dog the family would choose.
Oh, well, since Malia has allergies to most breeds, I guess the hairless and toothless dog has to do.  Maybe it will grow on them…and US.  What do you think? ROFL